Tooth-Colored Fillings – Lebanon, NH
Quickly Patch Up a Cavity
Tooth decay is the most common chronic condition in the U.S., and more people than not will have to deal with a cavity as some point in their life. While the best defense against tooth decay is to prevent it in the first place, patients near Lebanon, NH can quickly patch up a cavity with tooth-colored fillings from Hanover Road Dental Health.
If you're in need of a little restorative care, we're here to help you. Give us a call today, and we'll be able to seamlessly repair your tooth.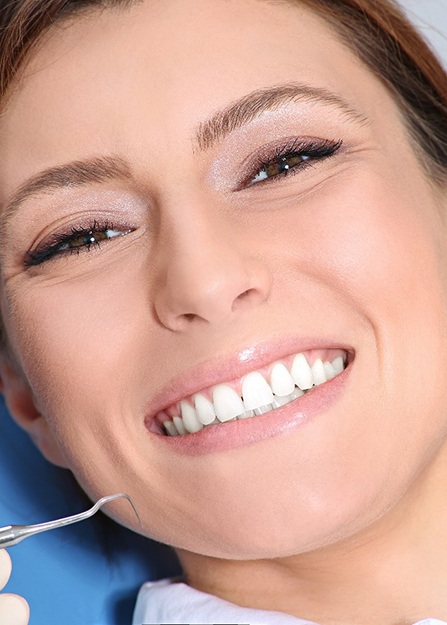 Why Choose Hanover Road Dental Health for Tooth-Colored Fillings?
Several Practitioners In-House Collaborating on Your Care
Same-day Emergency Appointments Available to our Patients
Treatment Custom-Fit to Your Needs
What Are Tooth-Colored Fillings?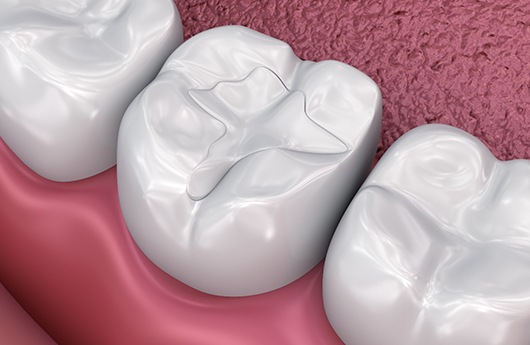 In general, dental fillings are constructed of malleable material that can be molded to fill a cavity, or to repair smaller areas of decay. You may be familiar with metal fillings—tooth-colored fillings are similar except that they use a resin that can be matched to the color of your smile. This makes them by far the more aesthetic choice, and affords them other benefits that have made them the industry standard in restorative dentistry.
The Process of Getting a Tooth-Colored Filling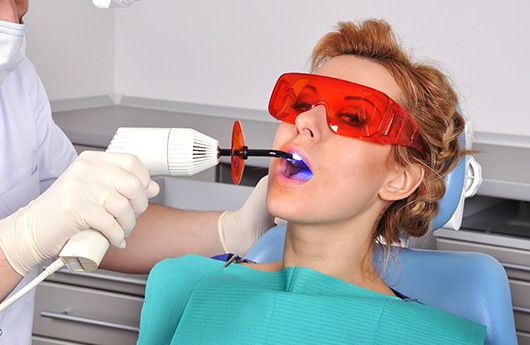 Fillings can be done exceedingly quickly, with most of them being completed within an hour.
The first step of any dental procedure is to numb your mouth with a local anesthetic in order to ensure your comfort throughout the treatment. Once that's done, we'll remove any decayed or diseased enamel and sanitize the area, restoring your tooth to good health. We then apply the composite resin and harden it into place using a specialized light. Finally we'll sculpt the resin on the tooth so that your bite is absolutely perfect, bringing a damaged tooth back to perfection.
The Benefits of Tooth-Colored Fillings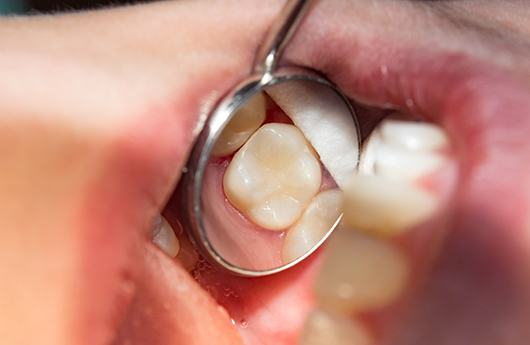 Of course, one of the biggest benefits of tooth-colored fillings is that they look much more natural than metal. However, there are other reasons to prefer them beyond just their looks.
For one, composite resin is able to bond directly with the tooth in a way that metal cannot. This affords them a much more stable connection. This also means that less enamel needs to be removed in order to make room for the filling.
Metal fillings also tend to expand and contract when exposed to hot or cold temperatures. While this movement is slight, it's enough to induce tooth sensitivity. This makes composite veneers the much more comfortable option. This expansion and contraction may also cause problems for your tooth in a long run, which makes composite the better choice for your overall health.
As you can see, tooth-colored fillings can repair damaged teeth easily and beautifully. So if you're currently dealing with a cavity, give us a call and we'll fix you up in no time.