Advanced Dental Services & Technology – Lebanon, NH
Making Dentistry
Truly Modern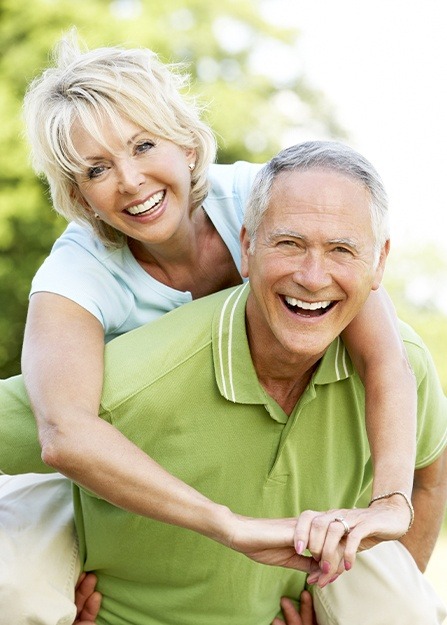 Just like any medical industry, it's incredibly important to us that we stay ahead of the curve when it comes to technology. Dr. Sanders and Dr. Munsey stay ahead of advancements in the field of dentistry and continue their education on the best dental services and technology in Lebanon, NH that allows us to provide our patients with exceptional care. Doing so ensures that everyone is receiving the best quality care possible. You can learn more about how Hanover Road Dental Health has incorporated new technology into the dental office below!
Intraoral Camera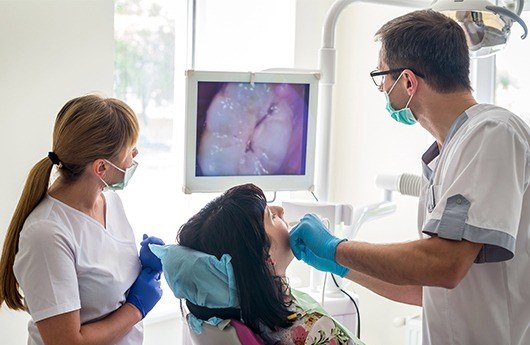 Keeping patients engaged is very important during routine exams and cleanings, and our dental office's intraoral camera helps us not only keep patients involved in their current oral health, but help them make more educated decisions about their future treatments. Containing a tiny camera, this handheld device captures highly detailed images of your teeth, gums, throat, and other oral structures. Once captured, they can be displayed on a nearby monitor for closer viewing and analysis by our dentists!
Digital X-Rays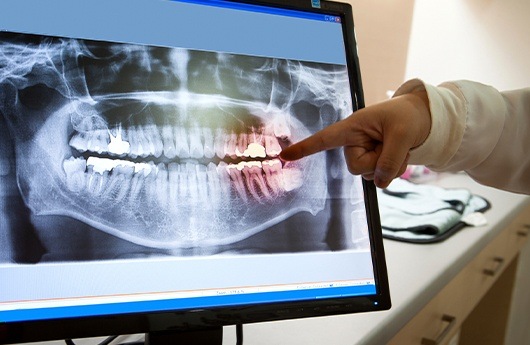 X-rays of the past were not only time-consuming, but also required harmful chemicals to complete. Today, X-rays are fully digital, providing benefits that are two-fold. For one, capturing detailed images of your underlying oral structures (including bone and soft tissue) only takes a few minutes. Furthermore, going digital means we can reduce radiation by up to 80 percent, ensuring the safest scans possible. We'll always make sure to take the precautionary steps necessary to keep you safe.
Soft Tissue Laser Dentistry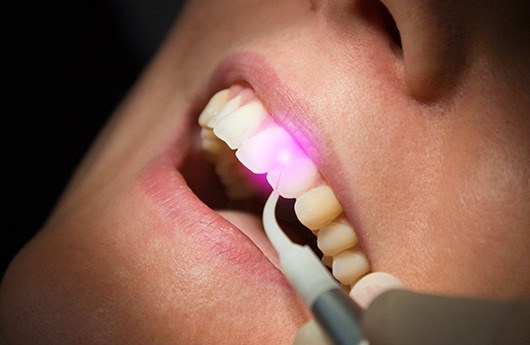 Laser dentistry has technically been around for a long time, but advancements in recent decades have made it more accessible to dentists at our dental office. With a soft tissue laser, we can safely and more effectively remove damaged portions of tissue, prepare teeth for dental fillings, and ensure more conservative dentistry overall, all while creating a more comfortable treatment process. We can even reduce healing times following your aftercare, allowing you to focus on your smile and daily life without interruption.