Children's Dentistry – Lebanon, NH
Comprehensive Care for Your Little Ones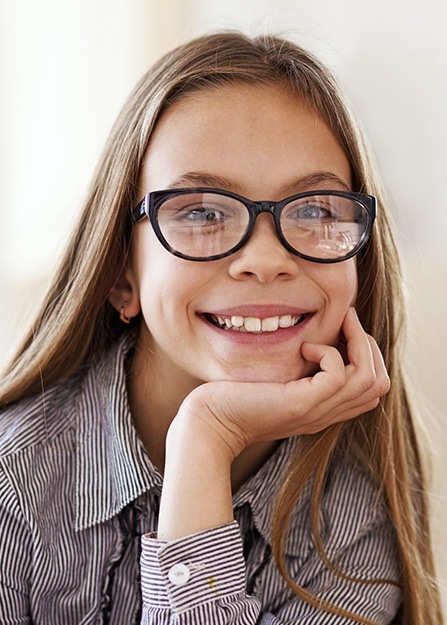 It's your privilege as a parent to see your little one's smile grow over the years. However, it's a privilege you need to protect as tooth decay remains one of the most common childhood diseases. To help your child avoid painful dental problems and costly treatments in the future, you should start bringing them to see Drs. Sanders and Munsey as early as you can. We'll provide guidance and individualized care on their journey to a healthy, fully-grown grin. Call us today to schedule a children's dentistry in Lebanon, NH for your child at Hanover Road Dental Health.
Why Choose Hanover Road Dental Health for Children's Dentistry?
Convenient
Friday
Hours
Sealants & Fluoride
Treatments Prevent
Cavities
Two
Experienced
Dentists
Non-Nutritive
Habits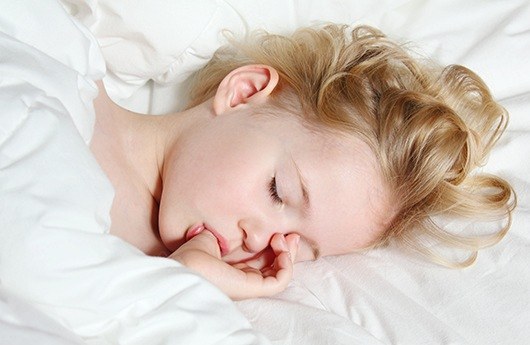 Most children will give up non-nutritive habits like thumb-sucking before kindergarten. Continuing the habit past their fifth birthday, however, could affect the way the permanent teeth erupt, resulting in an abnormal bite that could lead to orthodontic problems and speech impediments. At this point, it's important for us to intervene and stop the habit when possible. We can provide a simple treatment plan that will help steer your child away from thumb-sucking so that their mouth develops normally.
Dental Checkups & Teeth Cleanings for Children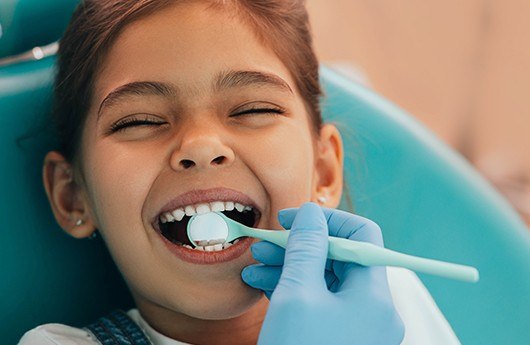 You may not always realize when your child has started to develop symptoms of tooth decay and gum disease, but our team of experienced dentists can find these warning signs quickly, allowing for timely treatment. Of course, regular checkups will also include cleanings to get rid of plaque and tartar buildup. Since children may have a harder time reaching every surface of their teeth with their toothbrush or dental floss, such cleanings are especially important.
Dental
Sealants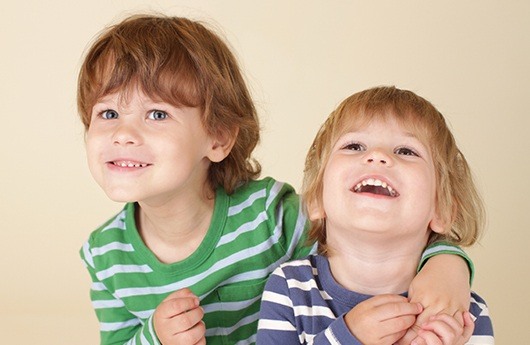 When the molars appear in your child's mouth (with the first molars usually erupting around age 6 and the second ones coming in around age 12), we generally recommend that they receive dental sealants. Since the molars are among the most difficult teeth to clean, they can benefit from extra protection against cavities. We'll simply paint a thin coating on the chewing surfaces of the molars to act as a shield against germs and food.
Athletic Mouthguards/ Sportsguards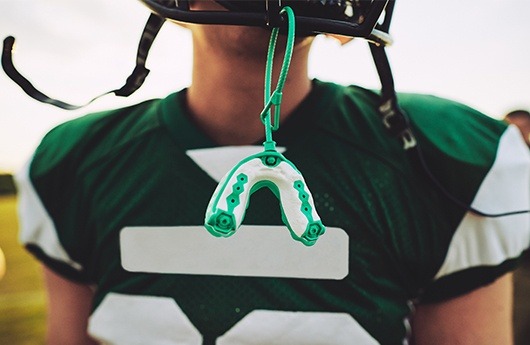 One wrong move or unfortunate hit during one of your child's game and they could end up with a broken or lost tooth. No matter what kind of sport your little one plays, they should always be wearing a mouthguard to keep the risk of dental emergencies to a minimum. Instead of buying your mouthguard from the store, visit our dental office so that we can create and design an appliance that fits perfectly and comfortably over your child's smile.
Silver Diamine Fluoride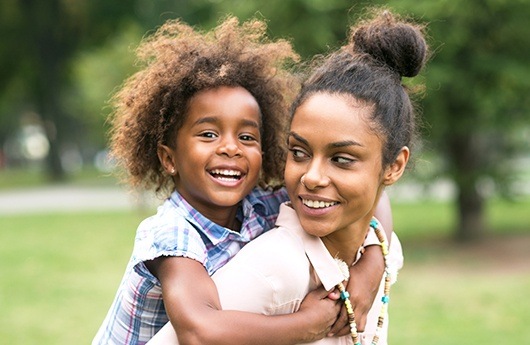 As long as a cavity is still small, we can stop it from growing or affecting other teeth with the help of a liquid substance called silver diamine fluoride. It combines the mineral fluoride (which helps remineralize the teeth and strengthen them) with silver to kill harmful oral bacteria. This treatment can be a useful option for children with strong dental anxieties that would feel uncomfortable about receiving a treatment that would require the use of a dental drill.