Dental Bridges – Lebanon, NH
Seamlessly Fill the Gaps in Your Smile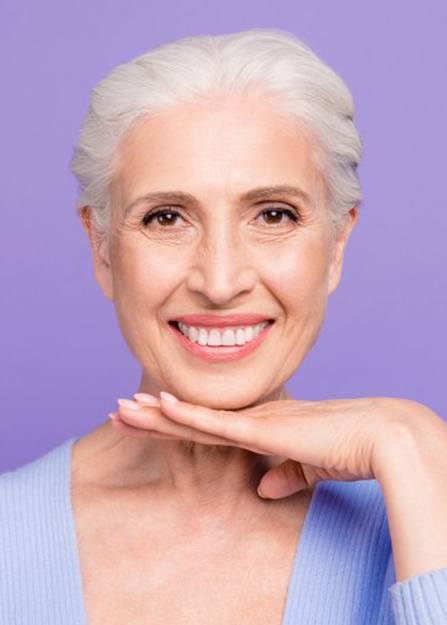 Your teeth may be relatively small, but they play a big part in your day-to-day life. Even missing one or two teeth can take a bite out of your quality of life. Thankfully, at Hanover Road Dental Health, we can seamlessly fill the gaps in your smile with a beautiful and durable dental bridge in Lebanon! These custom-made restorations are an excellent choice for those missing one, two, or even three teeth in a row. Read on to learn more about this classic restoration and how it can restore your smile.
Why Choose Hanover Road Dental Health For Dental Bridges?
#1 High-Quality Materials for Lifelike, Durable Results
#2 Friendly Team of Skilled Dental Professionals
#3 We Pride Ourselves in Honest and Conservative Dentistry
What Are Dental Bridges?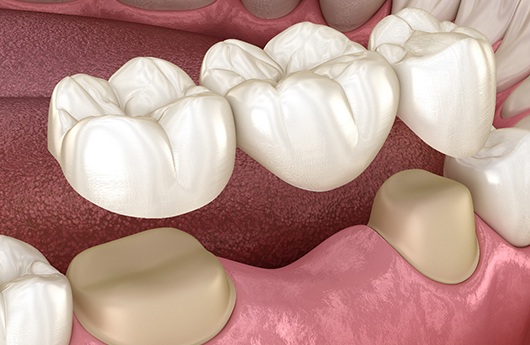 Dental bridges are most commonly recommended for patients who are missing a single tooth, but they can be used to replace two or even three missing teeth in a row depending on the circumstances. We'll take impressions of your smile and use them to create 100% custom replacement teeth that match the rest of your pearly whites. Dental crowns are fitted over the healthy teeth on either side of the empty space, securing the replacement teeth firmly between them and effectively "bridging" the gap. The end result is a seamless restoration that completes your beautiful smile!
How Are Dental Bridges Placed?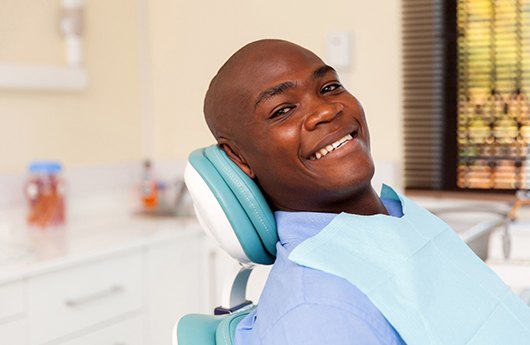 How your dental bridge is placed will depend on what type you and your Lebanon dentist determine is right for you. Depending on your oral health, medical history, and other factors, we may suggest:
Traditional Dental Bridges
To place a traditional dental bridge, the healthy teeth on each side of the gap will need to have a small amount of enamel removed. Once there's enough space, the dental crowns on either side of the bridge are slipped over the teeth and bonded in place. In general, you'll be ready to enjoy your fully intact smile again after two simple appointments.
Implant-Retained Dental Bridges
Alternatively, you may be a candidate for anchoring your dental bridge in place with dental implants. For this method, instead of securing the bridge to your healthy teeth, they're placed on top of small titanium implant posts. These posts are surgically placed directly into the jawbone, where they'll fuse to the surrounding bone tissue. While this process takes significantly longer, the results have the potential to last a lifetime.
What Are the Benefits of Dental Bridges?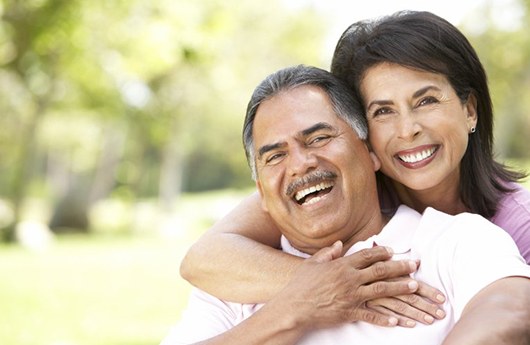 Thanks to their secure placement and high-quality materials, dental bridges are easy to care for and become accustom to.
Dental bridges can help prevent issues associated with tooth loss, such as crowded teeth and bite problems.
A complete set of pearly whites dramatically improves appearance, chewing, speaking, and confidence.
Traditional dental bridges are a quick, non-invasive, and cost-effective way to replace missing teeth.
Implant-retained dental bridges can achieve the benefits of dental implants with a minimal number of implant posts.
You deserve to have a complete, confident smile! Give us a call today to schedule your next appointment and discover if a dental bridge is right for you.
Dental Bridge FAQs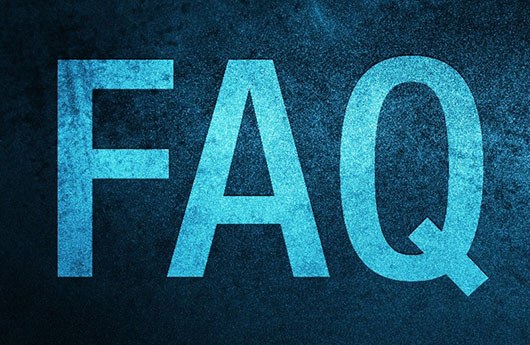 Dental bridges have a long track record of success when used to treat one or more consecutive missing teeth. While you're excited to complete your smile, it's normal to have a few concerns before you're ready to commit to the treatment. We'll explain the entire process during your initial consultation. While you wait for your appointment, here are the answers to a few of the most common questions patients ask us about dental bridges.
Do dental bridges hurt?
No, dental bridges usually don't hurt. While we are preparing your teeth for your restorations, a local anesthetic is used to numb the area to ensure you're comfortable. You might have some tenderness after the numbing medication wears off, but you can manage it with an over-the-counter pain reliever. If you've chosen an implant-supported bridge, you will require oral surgery. As a result, you may experience slightly more discomfort while healing than with a fixed bridge.
Are dental bridges removable?
A traditional bridge is held in place by cementing dental crowns to the adjacent teeth; therefore, it is not removable. If you choose a removable partial bridge, you can take it out while sleeping and for cleaning purposes.
How long does a dental bridge last?
Typically, a dental bridge will need to be replaced every 5 to 7 years, but it's not uncommon for them to last for a decade or more with the right aftercare. The best way to promote the lifespan of your bridge involves a good oral hygiene routine. Brush your teeth at least twice per day and floss daily. You'll want to avoid anything that may damage your bridge, like chewing hard or sticky foods. Don't forget to visit your dentist in Lebanon at least twice a year for a cleaning and checkup. If you're interested in a more permanent solution to replace your missing teeth, ask your dentist about adding the support of dental implants. 1-2 titanium implant posts will anchor your bridge to your jawbone instead of relying on the adjacent teeth. With the right care, an implant-supported bridge can last for decades.
How much does a dental bridge cost?
There isn't a set fee for a dental bridge because there are various factors that influence the amount you pay, like the number of teeth you're treating. We'll provide you with a personalized estimate during your consultation and discuss your payment options. Besides traditional payment methods, we also accept third-party financing. We'll help you find the solutions you need to treat your tooth loss without draining your wallet.
Can I use my dental insurance for a bridge?
Every dental insurance policy differs, but many plans offer coverage for a dental bridge. By paying your monthly premiums and annual deductible, you can use your benefits to offset the amount you need to pay. A member of our team will work on your behalf with your insurance company to maximize your yearly allowance to lower your out-of-pocket expense. Depending on your coverage, your insurance may pay 50% to 80% of the cost.