TMJ/TMD Treatment – Lebanon, NH
Got Jaw Pain?
Our Dental Office
Can Help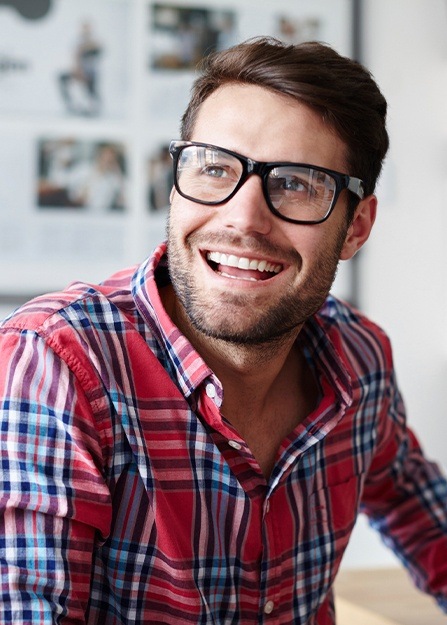 Do you find yourself waking up with jaw pain on a regular basis? Does your jaw click or make any sounds when you chew food? If chronic discomfort or issues like lockjaw appear, it could be as a result of an untreated temporomandibular disorder, or TMD. Thankfully, Dr. Sanders and Dr. Munsey are prepared to provide you detailed diagnosis and treatment, so you can continue your life without pain. Call our dental office today to schedule your consultation to discuss TMJ/TMD treatment in Lebanon, NH!
Why Choose Hanover Road Dental Health for TMJ/TMD Treatment?
Detailed Diagnosis & Treatment from Caring Dentists
Highly
Customized
Occlusal Splints
Dedicated to
Removing
Discomfort
Diagnosis & Treatment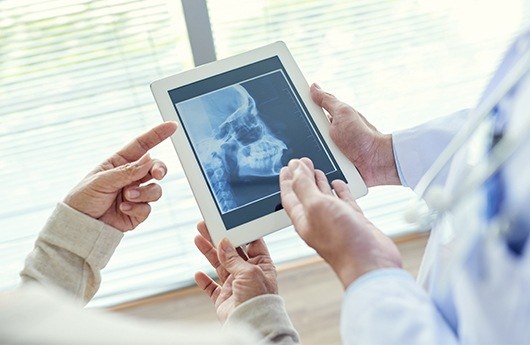 When you arrive for your dental appointment, we'll perform a comprehensive exam designed to confirm your jaw's current condition. This includes detailed digital X-rays that examine your jaw joints and the surrounding bone tissue. Once we have a clear picture of your condition, we can provide a diagnosis and treatment moving forward. Our number one priority is getting you out of discomfort and personalizing care specifically for your needs so you can live your life comfortably.
Equilibration/ Occlusal Adjustments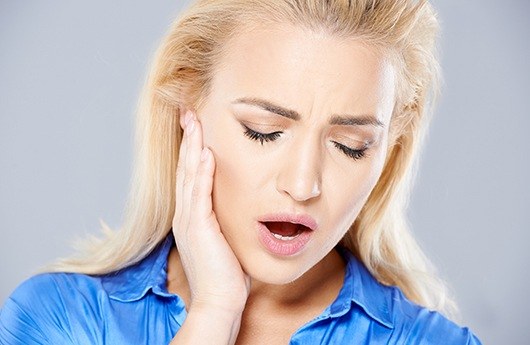 In many cases, the jaw joints experience disproportionate amounts of stress because the bite has become uneven. This can occur as a result of a jaw injury or due to teeth grinding and clenching (technically classified as bruxism.) During equilibration and occlusal adjustment, we make slight modifications to existing enamel or current restorations you may already have so that the bite becomes more even. It's a very quick and straightforward method for resolving chronic jaw pain caused by TMD.
Occlusal
Splints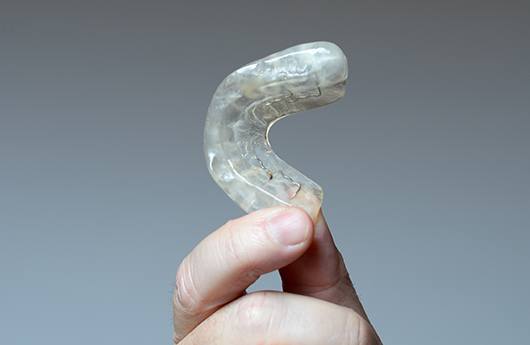 When the position of the jaw is causing problems with the jaw joints, our dental office can create a custom-made oral appliance that is worn while you sleep throughout the night. This is known as an occlusal splint and is designed to relax jaw muscles, protect your tooth enamel, and stop severe temporomandibular joint trauma before it has a chance to occur. They also work to reduce headaches and earaches, which are more common as a result of TMD.