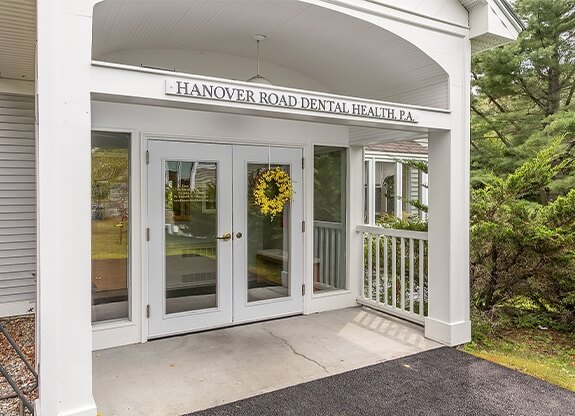 According to the American Dental Association
0

% of Americans don't see the dentist as often as they would like.
0
% of our dental patients do!
"What makes your dental office so different?" you might ask. It's simple, really. We make attaining great dental care easy, accessible, affordable – and enjoyable.
The top five reasons why people avoid the dentist include: 1) dental anxiety, 2) a fear of getting lectured, 3) distress of needing dental work, 4) life and career busyness, and 5) cost.
Rest easy, you've found your dental home…

5

Ways We Make Great Dental Care Easy
Lebanon's

Top-Rated
Dentist on
Google

Heather S., Lebanon, NH
"I developed a dental emergency, and they went out of their way to see me as soon as possible. It was also a first to have a dentist openly suggest that the cheaper option to fix the problem might be the better long-term solution. Nice to know they seem to be more concerned with my dental health now and in the future than in a chance to sneak in an extra bill. I really appreciated it!""

James & Kimberly K., Enfield, NH
"Hanover Road Dental was a blessing. I am a new patient, yet they treated me like family. Thank you for being accommodating. Cheers to our new dental practice."

Bruce S.P., Hanover, NH
"Excellent service, people and atmosphere. If you have any questions concerning your dental health, cost of service, insurance, etc., they will be answered in a straightforward, understandable and professional manner."

Stephanie W., Hartford, NH
"All the staff are very kind, patient and thorough. They text and email to verify appointments, as well as giving you a reminder just before... I was very pleased. Thank you, Hanover Road Dental!"

Joshua J., Lebanon, NH
"I became a new patient recently at Hanover Road Dental Health and I am very pleased with the care I have received. The staff are wonderful and treat you as family... Also, they snuck me in on short notice so I could have a painful wisdom tooth removed. I am very grateful and look forward to receiving my future dental care there."
Read More Reviews
Our Dentistry

We Do it All!