Dental Checkups & Teeth Cleanings – Lebanon, NH
Maintain and Enhance Your Oral Health
Brushing, flossing, and rinsing with mouthwash are all crucial oral hygiene best practices. However, your dental care regimen would ultimately be incomplete if you didn't visit your dentist every six months for a checkup and cleaning. These periodic visits serve two important purposes: they catch oral health problems (i.e., tooth decay, gum disease, loose restorations) in the early stages and they prevent others from developing. If you'd like to learn more – including what to expect at your next checkup and cleaning – keep reading or give our team a call!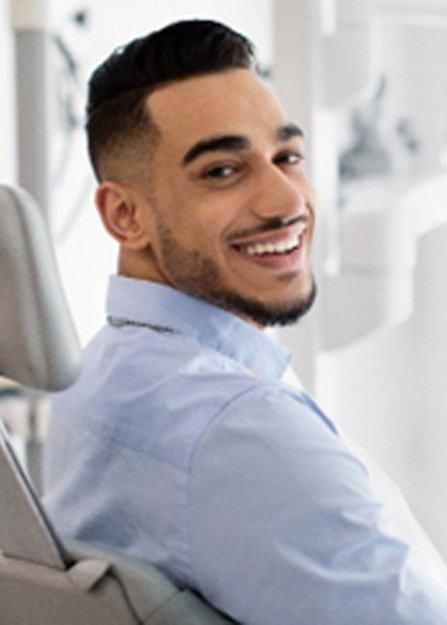 Why Choose Hanover Road Dental Health for Dental Checkups & Teeth Cleanings?
400+ 5-Star Reviews
Patients of All Ages Welcome
Dental Insurance and Flexible Financing
Why Are Regular Dental Checkups & Cleanings Important?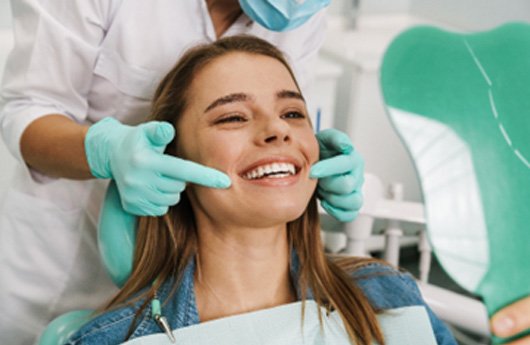 Even if you are diligent about getting a dental checkup and cleaning every six months, you might not be entirely sure why they are so important. Well, there are several reasons! To begin, your periodic visits to your dental team benefit your oral and overall health by catching dental and non-dental issues in the early stages, like oral cancer. Furthermore, unlike the tools your dentist uses, your toothbrush and floss can't remove caked-on plaque and tartar. As a result, the cleaning portion of your appointment gives your teeth and gums a deeper clean, helping prevent serious dental concerns moving forward.
What to Expect During a Dental Checkup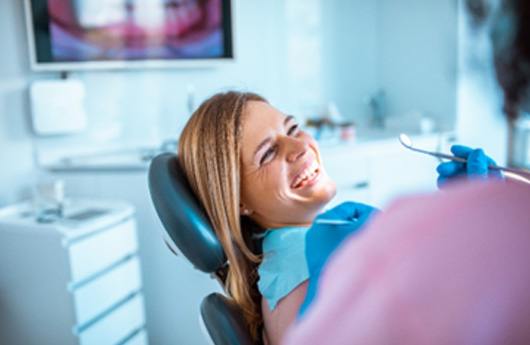 If it's been more than a year since your last X-rays were taken, then your biannual checkup will start with taking new ones. This step is crucial because it allows our team to detect oral health issues that may have otherwise gone unnoticed, like impacted wisdom teeth. We'll also conduct a visual exam, examining your teeth, gums, and bite along the way. Lastly, we will look at your lymph nodes, your tongue, and the floor of your mouth to screen for early warning signs of oral cancer.
What to Expect During a Dental Cleaning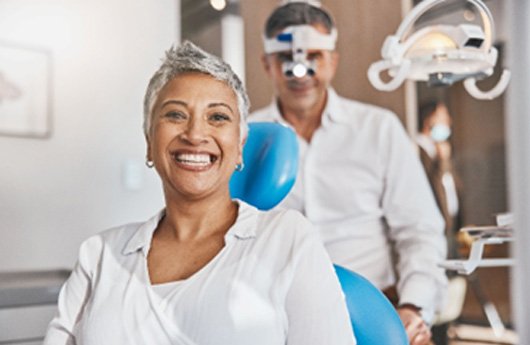 In most cases, the dental cleaning takes up the majority of your biannual appointment. With special tools, we will gently clean your teeth and gums, removing plaque and tartar along the way. If we notice anything concerning in the meantime, such as an area of your mouth that needs some extra attention during your oral hygiene regimen, we will let you know. Toward the end of your appointment, we will polish and floss your teeth. Then, you'll be all set!