Restorative Dentistry – Lebanon, NH
Rebuilding Broken and Decayed Teeth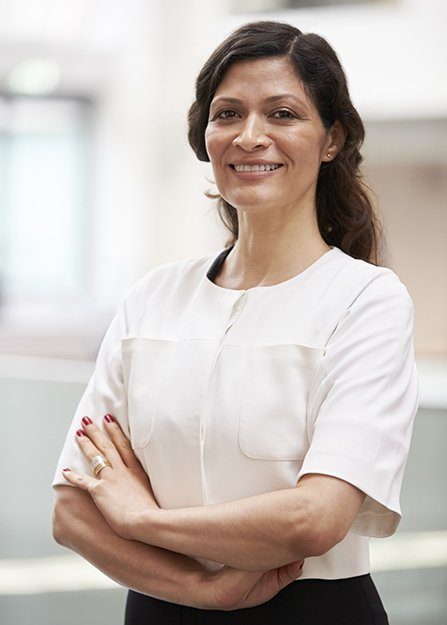 An accidental fall, a strong blow to the face, biting on something hard, and severe decay can all leave your teeth looking chipped, fractured, and broken. Sometimes you'll feel major discomfort as a result, and other times you won't feel a thing, but no matter the case you'll need to see Drs. Sanders and Munsey as soon as you can. Restorative dentistry in Lebanon, NH provided at Hanover Road Dental Health will restore your smile's appearance while also making sure the damage doesn't get any worse. Call us today to begin the process.
Why Choose Hanover Road Dental Health for Restorative Dentistry?
Treatments Tailored to Your Unique Needs
Friday Appointments Available
Multiple Practitioners, One Dental Office
What if I Do Nothing?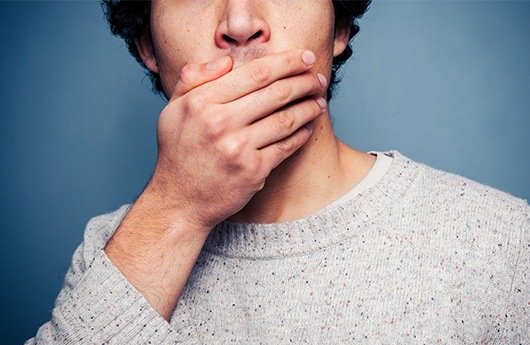 Leaving a damaged tooth alone is never a good idea even if there's no pain and no one else can see it. Untreated decay and particularly deep cracks can lead to infections that could potentially reach the bloodstream and cause lasting damage throughout the body. Also, a weakened tooth won't be able to stand up to the pressures of biting and chewing and will eventually break; it may even be lost altogether, and that can lead to damage of the remaining teeth.
Dental
Crowns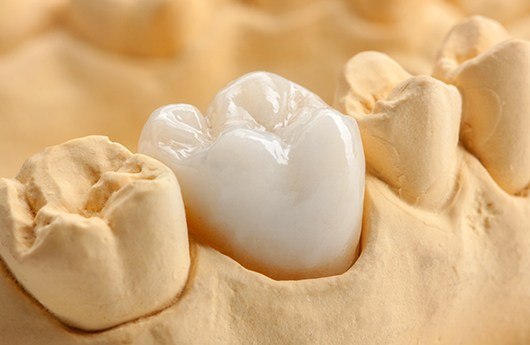 There are several different kinds of dental crowns. Some are made out of gold and metal amalgams while others are made out of tooth-colored ceramics; the latter kind is usually recommended if you're worried about how your smile will look after receiving your restoration, since it can be customized to match the rest of your teeth. Once a crown has been attached to your tooth, you'll be able to use it to bite, chew, speak, and smile like you normally would.
Learn More About Dental Crowns
Tooth-Colored Fillings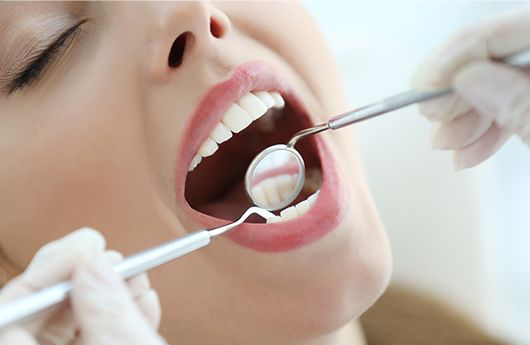 Once the bacteria causing tooth decay has been removed, the cavities they've formed will need to be repaired, and the easiest way to do so is often with a filling. But metal fillings can be unsightly, and they often require further weakening of the tooth's structure because some enamel needs to be removed first. Fillings made out of tooth-colored composite resin, on the other hand, can be shaded and molded so that they're virtually indistinguishable from the natural enamel, and they require fewer if any changes to the remaining dental structure.
Full Mouth Reconstruction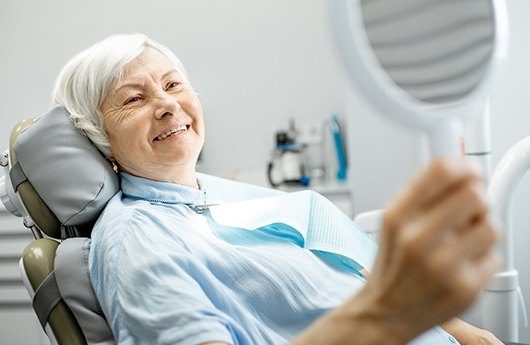 Crowns and fillings aren't just for repairing one or two teeth at a time; sometimes the entire mouth needs our attention. A full mouth reconstruction focuses on restoring every tooth in the mouth at once by combining a number of necessary procedures. This means rebuilding and strengthening broken or decayed teeth, of course, but it might also be necessary to replace missing ones with bridges or dental implants. Each reconstruction plan is unique and depends on the needs of each patient.