Cosmetic Dentistry – Lebanon, NH
Ready to Show the World a Gleaming Smile?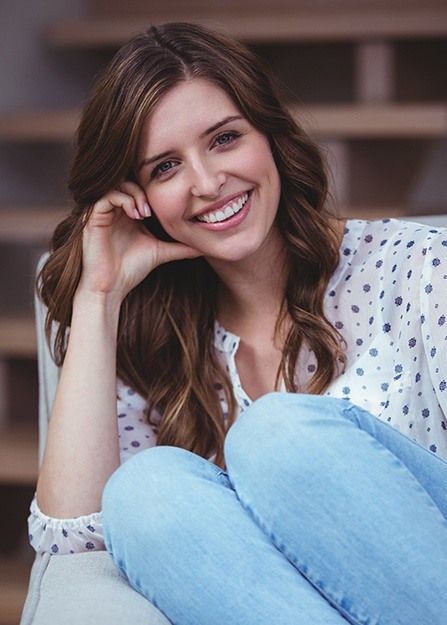 It always helps to have a beautiful grin that you can't wait to show off at important social events or interviews. If there are any flaws that have you constantly covering your mouth throughout the day out of embarrassment, get in touch with Hanover Road Dental Health today. After a consultation, Drs. Sanders and Munsey will help you select one or multiple services for cosmetic dentistry in Lebanon, NH that can leave your smile looking brighter and more flawless than ever.
Why Choose Hanover Road Dental Health for Cosmetic Dentistry?
Correct Cracks, Stains, and Other Flaws
Take-Home Whitening Kits
Experienced Dental Experts
Porcelain Veneers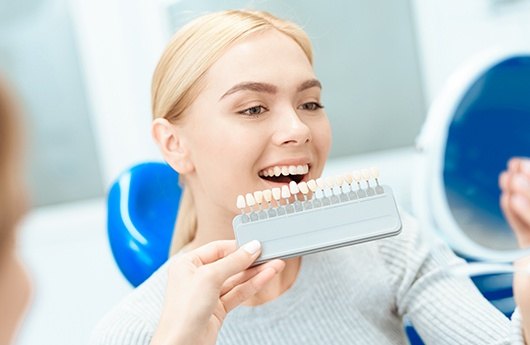 Are their stains on your teeth that don't go away no matter what you try? Is there a chip or crack in the enamel? Do you have smaller-than-average teeth, small gaps, or various other cosmetic issues? There's a treatment that can be used to correct all of these flaws – at the same time, if necessary! A veneer is a thin shell made from durable, hard-to-discolor porcelain. It's attached to the front of the tooth you want to correct, hiding it and enhancing your appearance as a result.
Dental Bonding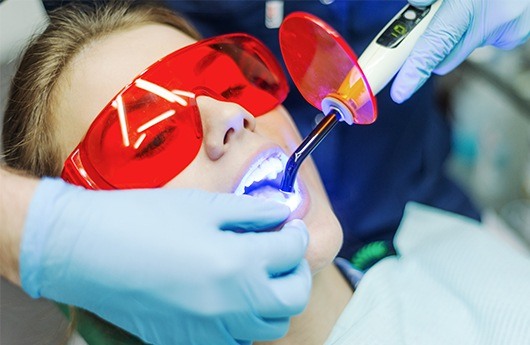 Veneers are typically ideal for making major changes to your smile, but direct bonding is an excellent option for smaller flaws that you'd like to be dealt with quickly. We'll take tooth-colored composite resin (the kind used for fillings) and apply it to your teeth as needed, sculpting and shading it so that it matches the enamel. This procedure can be completed in only one visit, yet even the smaller corrections it can make could have a significant impact on your smile.
At-Home Teeth Whitening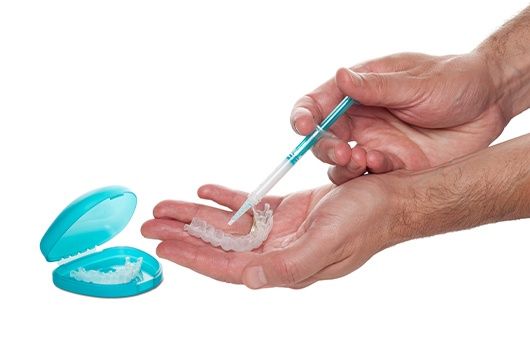 Unlike the products you find at the store, the whitening kits we provide include a professional grade gel based on peroxide. The gel's ingredients will penetrate the enamel and break up the particles underneath that cause stains and discoloration; the process takes about two weeks, but the end results can be very striking! To maximize your comfort, each kit will include a number of trays for the gel that are designed to fit perfectly over your teeth.
Smile Makeovers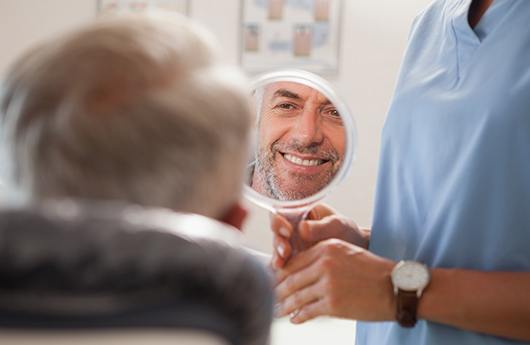 In addition to individual treatments for specific cosmetic flaws, we also offer complete smile makeovers. We'll ask you exactly what kind of changes you're looking for and examine your mouth so that we can gauge the health and appearance of your teeth. Once we have a clear idea of what needs to be done, we can create a treatment plan that combines porcelain veneers, teeth whitening, direct bonding, and/or any other procedure needed to create the smile that you've been dreaming of.