Meet the Dental Team – Lebanon, NH
Our Hardworking Team Members are Ready to Serve
Our dedicated team members, including our hygienists, assistants, and support staff are what make your visit so productive. Without them, Dr. Sanders and Dr. Munsey would not be able to provide the care that they do for so many in the community. We hope that you take a moment to get to know them better during your visit; they are just as friendly as our dentists and always willing to listen to your specific oral health needs.
Noreen
Dental Hygienist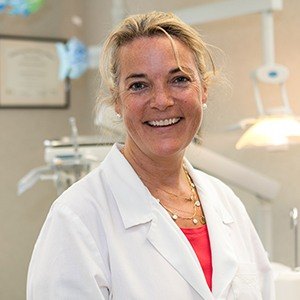 Noreen lives in Warner with her husband Danny. She has 2 children, Kaitlin (Pinky) and Hunter who are both serving their country in the U.S. Army. She likes to garden, Coach and go to the ocean in Maine.
Mary
Dental Hygienist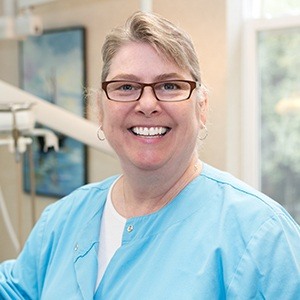 After practicing in Burlington, Vermont and Boston, Massachusetts, Mary moved to the Upper Valley where she has enjoyed meeting many interesting people. Together with her husband Al, she has raised two children. Outside of work, spending time with family, listening to music, reading, knitting, and taking in the beauty of the outdoors on many of her walks, are among her favorite things to do.
Ellen
Dental Hygienist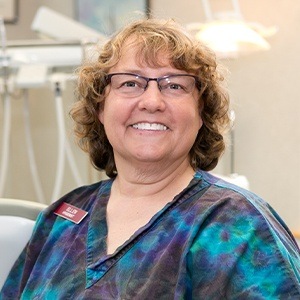 Ellen has been enjoying being a dental hygienist for over 35 years, and lives in Norwich with her husband Keith, and their two Golden Retrievers and four cats. She also has a yarn business and spends time traveling to fiber festivals across the United States with her sister selling her hand-painted yarns. When she is not working in the dental office or on her business, she and Keith, and their dogs spend time at their seasonal camper in Maine.
Lindsay
Dental Hygienist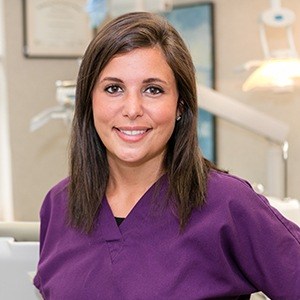 Lindsay graduated from NHTI where she studied to be a dental hygienist. She currently lives in Andover with her husband Adam. She has a son, Roman, and a dog. She enjoys all things outdoors and traveling.
Julie
Dental Hygienist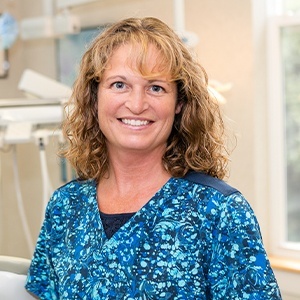 Julie has been married for 25 years and has 3 children and 3 cats. She graduated from NHTI in 1989. When not working Julie enjoys spending time with friends and family.