Emergency Dentist — Lebanon, NH
Quality Care When You Need It Most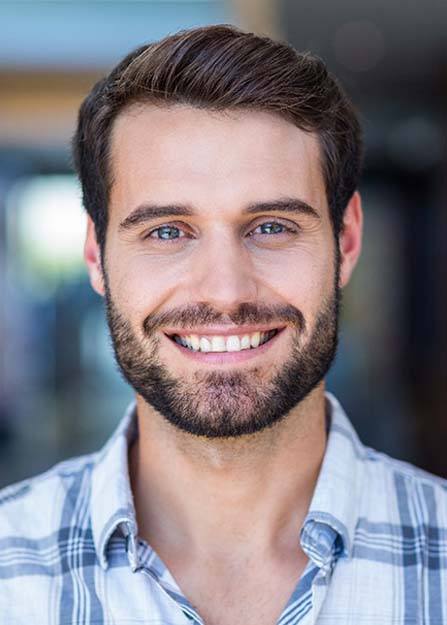 Waking up with a severe toothache or pulling out a piece of your tooth after crunching on some ice can be extremely alarming events. Before you do anything else, though, you need to get in touch with Hanover Road Dental Health. Our dentists have treated many different patients over the years, and they can provide the swift, decisive emergency dentistry in Lebanon, NH that you need to stop your pain or injury from getting any worse.
Why Choose Hanover Road Dental Health for Emergency Dental Care?
Team of Experienced Dentists
Same-Day Appointments Available
Treatments Tailored for Each Case
How We Treat Dental Emergencies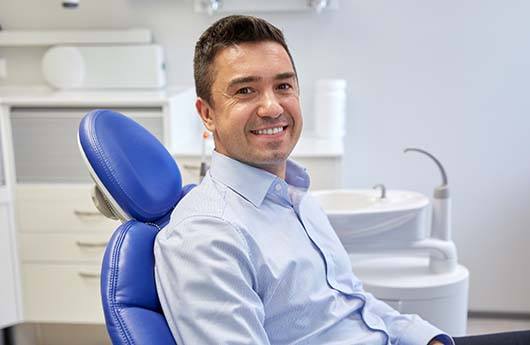 Schedule your same-day appointment: After you get in touch with our office, we'll do everything we can to get you seen as soon as possible. Ideally, we'll get you examined the same day that you call. At the very least, you can get first-aid tips from a team member over the phone from our office until you arrive.
Completing the emergency exam: Once you get to our office, one of our dentists will perform a detailed emergency examination, which may or may not include digital X-rays if needed to confirm the extent and severity of the problem. If you are in immediate pain, we'll do our best to provide relief the same day you visit.
Reviewing our findings with you: After completing the exam and determining the extent of your emergency, we can recommend a specific service or series of treatments to address your symptoms and help get your oral health back to normal. You'll always know your estimated costs before beginning any stage of treatment.
Get the care you need: We'll work as quickly as we can to get your emergency handled, whether it be through dental fillings, crowns, root canal therapy, or another service if deemed appropriate.
The Most Common Dental Emergencies
We'll make it our goal to see you as soon as possible when an emergency arises, but you'll need to be responsible for taking care of your teeth in the meantime. It may be a good idea to put together a dental emergency kit so that you're ready to act quickly should the worst happen. Also, while our staff can advise you on self-care over the phone, it helps to already have an idea of how to handle specific situations like those mentioned below.
Understanding the Cost of Emergency Dentistry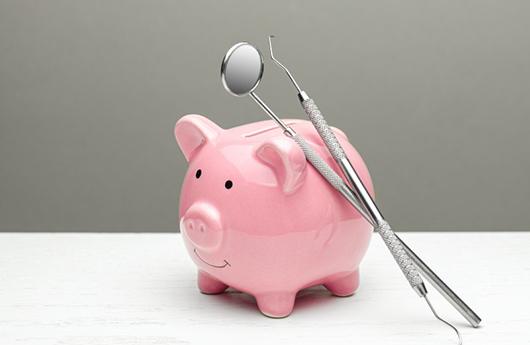 Dental emergencies are stressful enough without having to worry about whether you can afford treatment. At Hanover Road Dental Health, we believe that everybody should have access to hassle-free, affordable, high-quality emergency dental care—which is why we offer just that. When you visit our office, our team will conduct an examination to create a treatment plan. Afterward, we'll be more than happy to walk you through any financial barriers or assistance needed so you can rest easier.
Every Dental Emergency Is Different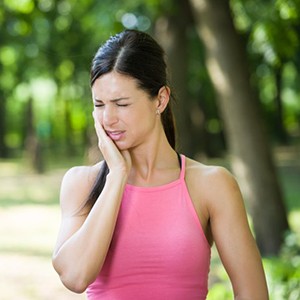 There's no singular cost of emergency dentistry in Lebanon because the treatment depends on several different factors that we'll determine during our initial examination of your mouth. Once one of our dentists has assessed the extent of the damage, they can recommend one or more procedures that will relieve your pain and get your smile back to looking and feeling its best. Each of these procedures comes with its own price tag, so we can't give you an estimate unless and until you come in for an emergency evaluation.
Does Dental Insurance Cover Dental Emergencies?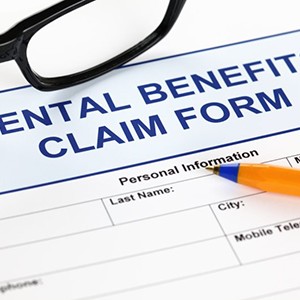 It depends on the specifics of your policy, but most dental insurance plans do provide some coverage for emergency care. In fact, it's fairly common for your plan to cover one emergency exam per year as needed. Also, many treatments that are often used to treat hurting or damaged teeth (such as dental crowns, fillings, and root canal therapy) qualify for insurance coverage at 50-80% in most cases.
Before we go through with any procedures, our team can look over your policy and determine just how much you can save. We're in-network with Cigna and Delta Dental Premier, but we'll gladly file claims on your behalf even if you have an out-of-network plan.
Other Options for Making Dental Emergencies Affordable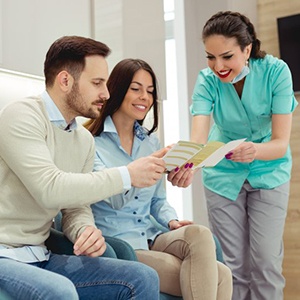 Our team is committed to minimizing the stress involved with dental emergencies. To that end, we offer additional financing through CareCredit for patients who are uninsured or whose plans don't provide sufficient coverage. If you qualify for one of their payment plans, you can split up your treatment costs into monthly chunks – many of which have extremely low or even no interest rates attached – that can easily fit into most patients' budgets.
Being Proactive About Your Smile Can Save You Money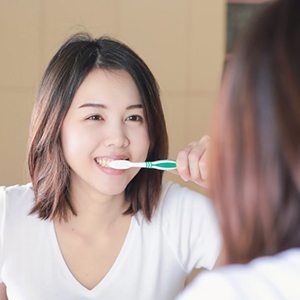 One way to reduce the likelihood of needing to pay for emergency dental care is to avoid emergencies in the first place. Although it's impossible to avoid sudden accidents, you can prevent cavities and infections by keeping up with your at-home oral hygiene and regular checkups and cleanings.
Even though you may feel tempted to put off visiting an emergency dentist in Lebanon to see if your pain goes away on its own, this will likely make the problem worse. Keep in mind that a simple cavity filling is much more cost-effective than a root canal, which is why we recommend scheduling an appointment as soon as you notice any out-of-the-ordinary symptoms.
Keys to Preventing Dental Emergencies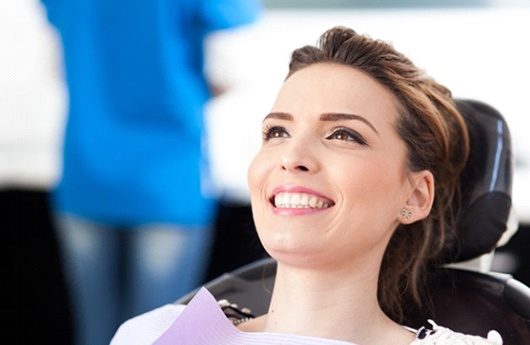 It might surprise you to learn that dental emergencies are often more avoidable than they first seem. Of course, sudden accidents are impossible to plan for, but you can reduce your risk of dental injuries, infections, decay, and more just by implementing a few healthy habits into your daily life. If you want to prevent dental emergencies in Lebanon, just keep these five easy recommendations in mind!
Keep Up with Your Regular Dental Visits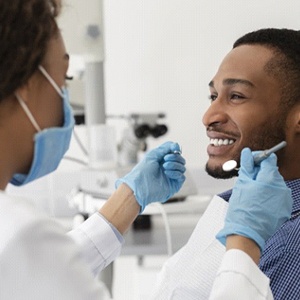 As a general rule, we recommend that all patients meet with our team for a checkup and cleaning every six months. When our dentists examine your mouth twice a year, they can often catch small signs of cavities and other problems before they have the chance to spiral into full-fledged emergencies. With these two quick annual visits, you can save yourself from spending additional time and money treating a painful dental emergency down the road.
Stick to a Daily At-Home Oral Hygiene Routine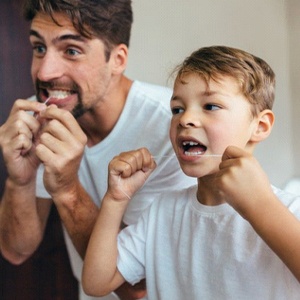 In between regular dental checkups and cleanings, you'll also need to keep your smile clean at home. Every day, remember to brush your teeth twice for two minutes each time, and floss at least once (ideally before bed). Using fluoridated toothpaste can really help, as fluoride makes your teeth stronger and less susceptible to cavities.
Eat a Healthy Diet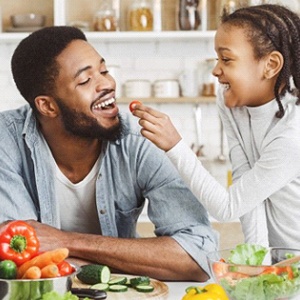 When your diet contains too many sugary and starchy foods and beverages, the harmful bacteria in your mouth have an easier time causing tooth decay. Eventually, this could lead to a painful toothache that sends you straight to our emergency dental office in Lebanon. Instead, make sure your diet is primarily comprised of mouth-healthy items like fresh fruits, vegetables, and dairy products. That way, your teeth and gums will get plenty of nutrients, helping them stay strong and infection-free.
Wear a Mouthguard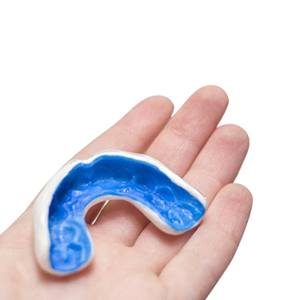 If you play any kind of sport, even one that isn't considered a "contact sport," you're putting your smile at risk if you don't wear an athletic mouthguard. This appliance cushions the blow against your teeth in the event that a piece of equipment, another player, or the ground makes forceful impact with your face, jaw, or mouth. Similarly, you'll want to ask our team about a nightguard if you tend to wake up with a sore jaw or teeth, as you might be grinding and clenching in your sleep. In either case, our dentists can provide custom-fit mouthguards that are vastly superior to the ones you'll find at the store.
Don't Use Your Teeth as Tools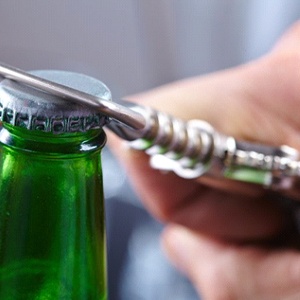 Your tooth enamel is impressively strong, but that doesn't mean it can withstand the pressure of opening bottles or packaging. Over time, these habits can weaken your teeth, making them more likely to chip or crack each time. It may seem inconvenient, but your teeth will thank you if you take the time to grab the scissors, bottle opener, or whichever tool is appropriate for the task at hand.
Dental Emergency FAQ's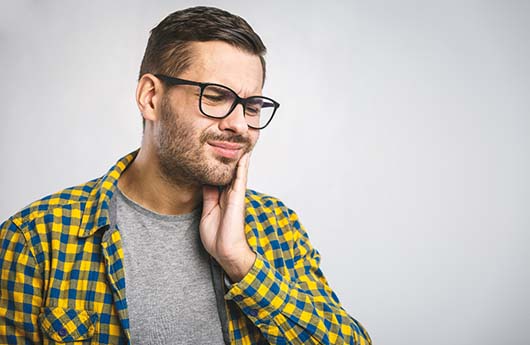 Dental emergencies are by their very nature unpredictable. No one ever expects that it will happen to them, but 1 out of every 6 Americans finds themselves in this situation every year. If this happens to you, your first order of business should be to call your emergency dentist in Lebanon. While you wait for your appointment, it may ease your mind to read through this list of frequently asked questions about emergency dentistry.
How much will an emergency dental visit cost?
Because every dental emergency and every patient are different, there is no set amount you can expect to pay for your care. Our top priority when you arrive will be getting you out of pain so that you can make a decision with a clear head. From there, we can inform you about your various treatment options and discuss possible payment plans.
Can I use my dental insurance?
While every plan differs, the majority of dental insurance policies cover the cost of one emergency visit a year. At Hanover Road Dental Health, we are in-network with Cigna and Delta Dental Premier. However, we will gladly maximize your benefits even if your plan is out of network. If you need additional help paying for your treatment, we can assist you in applying for dental financing with CareCredit. This plan lets you pay for your care in manageable monthly installments, often with very little or even zero interest.
How long can I wait to see the dentist?
Even when a painful emergency strikes, it's tempting to wait until you have a moment of free time to call your dentist and get it squared away. Unfortunately, waiting too long might cost you your tooth. Plus, waiting might worsen your emergency, resulting in the need for more expensive, invasive, and time-consuming treatments down the road. Save yourself from all that hassle by calling us as soon as the emergency arises.
Should I go to the emergency room?
Dental emergencies can be scary. If you've never experienced one before, your first instinct might be to visit your local hospital or emergency room. However, because they don't usually have a trained dentist on staff, they can't address the root cause. In most cases, they'll prescribe antibiotics or painkillers and refer you to a dentist anyway. If you suspect your emergency is life-threatening, like a broken jaw or swelling that hinders your breathing, head to the ER. In all other cases, you're better off contacting a dentist's office first.
Will my tooth have to be removed?
If a certain tooth is really bothering you, you might think that removing it will be your best option, but the truth is that it will create a whole host of complications. Missing even one tooth can increase your risk for cavities, gum disease, and further tooth loss. We'll try to save your tooth whenever possible, but if we determine that an extraction is what's best for your oral health, we'll make the process as smooth and painless as possible.