Smile Makeover – Lebanon, NH
Achieve a Healthy, Beautiful Smile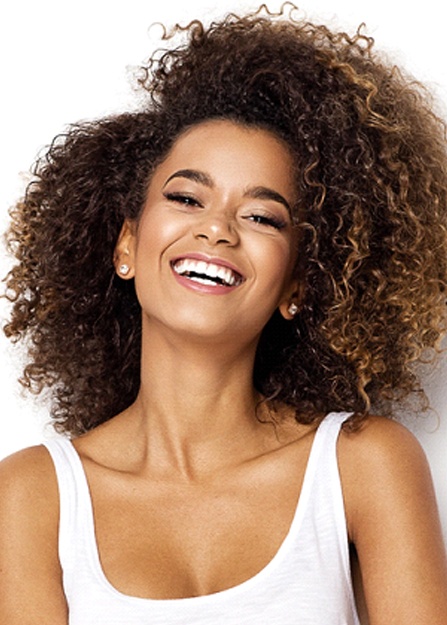 There's no worse feeling than looking in the mirror and thinking nothing can be done to improve your smile. Maybe you have several chipped and stained teeth, or perhaps your pearly whites are naturally misshapen. Whatever the case, numerous dental imperfections can take a toll on your appearance, confidence and quality of life. At Hanover Road Dental Health, we truly believe that everyone should be able to achieve a healthy, beautiful smile. That's why we offer complete smile makeovers in Lebanon! Using a combination of cosmetic and restorative treatments, this process can dramatically boost both your dazzling smile and your oral health. Call us today to learn more about this life-changing service and how you can get started.
Why Choose Hanover Road Dental Health For A Smile Makeover?
#1 High-Quality Materials & Advanced Dental Technology
#2 Completely Customized Treatment for Personalized Results
#3 Experienced, Compassionate, and Talented Dental Team
Do I Need a Smile Makeover?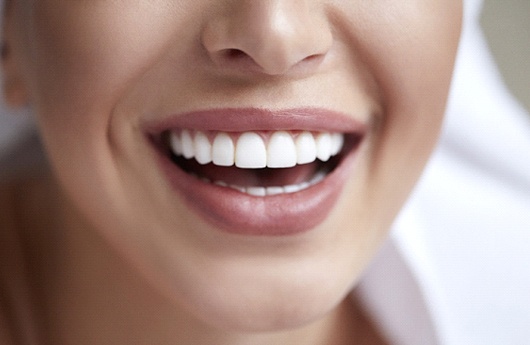 If you find yourself wishing you could redesign your smile or erase a few noticeable dental flaws, a smile makeover may be right for you! Instead of treating each issue individually, a smile makeover utilizes a combination of different treatments to address numerous problems. You may be a good candidate if you have:
Chipped or cracked teeth
Teeth that are stained or discolored
Misshapen, weakened, or worn-down teeth
Damaged or fractured teeth
Small spaces between teeth or teeth that are slightly uneven
Missing teeth
No matter how insurmountable your cosmetic dental flaws seem, come see us! Our highly experienced team has the experience, training, and tools to make your dream smile a reality.
What Dental Services Can Be Used in a Smile Makeover?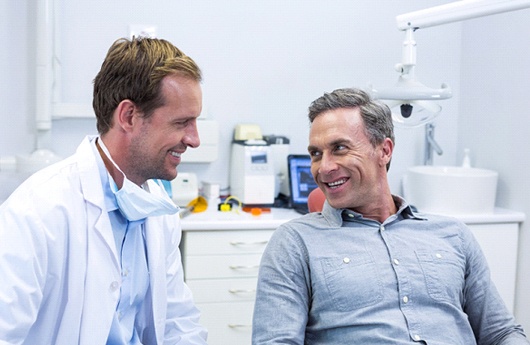 We offer a wide range of services to choose from when planning your smile makeover. Don't worry—we'll be more than happy to fully explain all your options and give our recommendations during your consultation. Some of the treatments we may suggest include:
At-home teeth whitening
Dental bonding
Tooth-colored fillings
Porcelain veneers
All-ceramic dental crowns
Dental implants
The Smile Makeover Process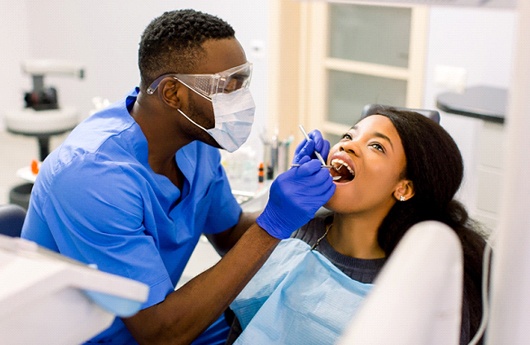 Just like how no two people are exactly the same, no two smile makeovers are alike. The entire process will revolve around what you want to improve about your smile and what services you choose to reach those results. The first step on your journey towards a brand-new set of pearly whites is a consultation with your Lebanon cosmetic dentist. We'll have a discussion with you about what you don't like about your smile, review your medical history, and thoroughly inspect your mouth. Afterwards, we'll go over your options and which treatments we recommend.
Together, we'll choose the services that are best for you and create a custom treatment plan. We'll also be able to give you a personalized estimate and timeline, so you'll know exactly what to expect. Then, you'll begin your treatment plan and be on the road towards your new happy, healthy smile!
The Lasting Benefits of a Smile Makeover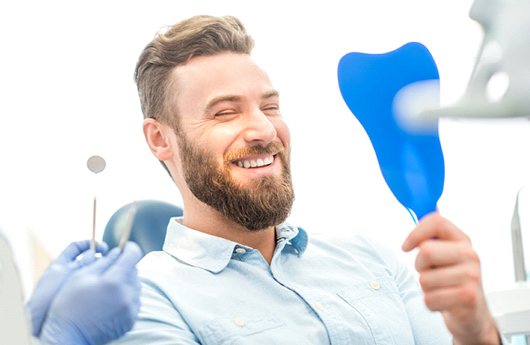 Improving your smile isn't just about appearances! This life-changing treatment has the potential to change several important aspects of your life, such as:
Your confidence: When you're no longer embarrassed of your teeth, you'll naturally feel much more confident about smiling.
Your mental wellbeing: Smiling triggers the release of feel-good chemicals in your brain. The more you smile, the happier, more confident, and more relaxed you'll feel.
Your social perception: A beautiful smile shows people that you care about taking care of yourself.
Your career advancement and dating life: Studies show that those with prettier smiles are consistently seen as more attractive, more trustworthy, and more confident.
Your oral and overall health: When you invest in the appearance of your smile, you'll be much more aware of how you take care of it! A clean set of pearly whites promotes great oral health and better wellbeing.
Smile Makeover FAQs
If you're displeased with the appearance of your teeth, you might be a candidate for a smile makeover in Lebanon. You can enjoy the beautiful, confident smile you deserve using a customized treatment plan; however, we know you have a few concerns before you're ready to commit to any procedures. We'll explain everything during your initial consultation. While you wait for your appointment, here are the answers to a few of the most common questions patients ask us to ease your apprehensions.
What are popular cosmetic procedures used in a smile makeover?
No two treatment plans are alike. Your dentist in Lebanon will perform a thorough examination and discuss your goals to determine which procedures you'll need. Although everyone's plan differs, the most common solutions include:
Teeth Whitening: Get your teeth as much as 8 shades brighter from the comfort of your own home using a professional whitening kit.
Dental Bonding: Treat minor aesthetic issues using a composite resin material to improve the appearance of an unattractive or damaged tooth.
Tooth-Colored Fillings: Treat tooth decay without a metal filling. You'll enjoy a natural-looking solution to restore the health of your tooth.
Porcelain Veneers: Improve the overall color, size, and shape of your teeth using a minimally invasive procedure.
All-Ceramic Crowns: Restore the health, function, and aesthetics of a tooth with a restoration that looks natural.
Dental Implants: Permanently replace missing teeth using a treatment that offers over a 95% success rate.
How long will the process take?
There isn't any way to determine how long it will take to improve your smile without creating your treatment plan. Depending on the procedures used, you can have the results you want after just one or two appointments while other treatments may require several months to complete. We'll explain your estimated time of completion during your initial consultation. We know your time is valuable, which is why we use the latest technologies and techniques to reduce how often you're in the dental chair.
How much does a smile makeover cost?
There is not a set fee for a smile makeover because there are various factors that influence the cost, like the type of procedure needed. We'll provide you with an estimate during your initial consultation and discuss the fees associated with your plan. Our office accepts several payment options to keep your dream smile within your budget. Besides traditional methods, we also accept third-party financing. Based on your credit's approval, you are given the funds you need, which you'll repay using a plan that accommodates your budget.
Can I use my dental insurance for a smile makeover?
Typically, dental insurance can't be used for elective procedures; however, there are some exceptions. If a treatment is necessary to rehabilitate a tooth, you may be able to use your benefits to offset the amount you pay out-of-pocket. If applicable, we'll work on your behalf with your dental insurance company to help you maximize your annual benefits to lower the amount you need to pay.