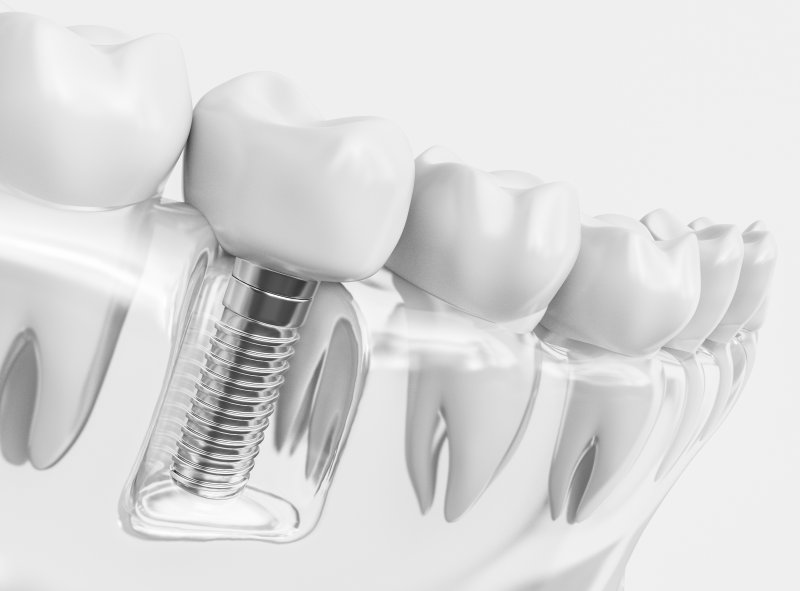 If you're missing a tooth and are looking to fill the void, dental implants are hard to beat. They routinely outlast other tooth replacement options by a factor of two to one, and their connection to the jaw makes them look and feel incredibly realistic.
However, dental implants' reliance on the jawbone means that there are sometimes other procedures that are necessary before getting them. Here are a few examples.
Tooth Extraction
While dental implants are used often to substitute teeth that you've lost, they may also be recommended in conjunction with a tooth extraction to replace a tooth that is decayed or infected. Your dentist will first perform the tooth extraction, which involves first numbing the mouth and then removing the tooth with professional forceps.
Once the wound has healed, which should take several months if there aren't any complications, they'll be able to follow up the treatment with a dental implant.
Bone Graft
As you probably know, dental implants are surgically placed into the jaw and rely on them for support. However, when you're missing a tooth for a long time, that area of the jaw spends a lot of time in disuse. Gradually, this can cause the jawbone to shrink, like a muscle that hasn't been used.
If you've been missing a certain tooth for a while, it may be the case that you don't have enough of a jawbone to support a dental implant. In that case, you may need a bone graft to support your dental implant.
Your dentist can either take a bit of bone from elsewhere in the body or use a synthetic bone-like material to graft into the area that needs additional support. Once the graft has healed completely (after between 3 and 9 months) you can get the dental implant placed much more safely than otherwise.
Sinus Lift
While jaw shrinkage is always a problem, it's especially troublesome when it comes to the upper jaw. That's because the sinuses are located dangerously close to the upper jaw, so if it's shrunk, there's a possibility that a dental implant could puncture into it.
A sinus lift serves to address this issue. This procedure first involves a bone graft, then surgically moving the sinus away from the upper jaw to minimize the risk of complications.
About Our Practice
At Hanover Road Dental Health, we have designed every aspect of our practice to ensure that our patients can get personalized, high-quality dental care. We have three incredible dentists on staff, meaning that you can not only be confident about the quality of care that you receive, but also get plenty of one-on-one time with a dedicated oral healthcare professional.
If you have any questions about dental implants, we can be reached at our website or by phone at (603) 643-4362.