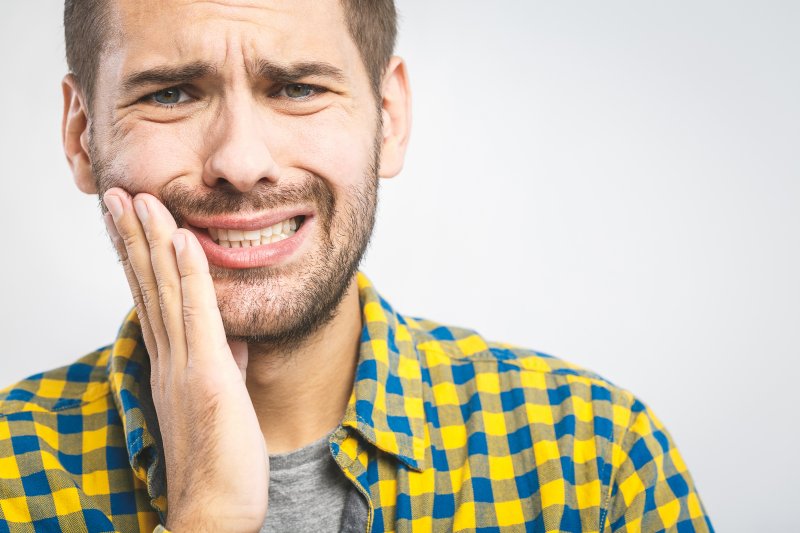 Dental emergencies never happen when we expect them, and if you do experience a serious situation, like a knocked-out or broken tooth, you should see your dentist right away. However, some urgent cases begin with a simple, unassuming toothache. If left untreated, they can develop into more severe problems in the long run. Keep reading to learn six types of tooth pain your emergency dentist should check.
Type #1: Sharp Discomfort
The most common sign that something isn't right with your tooth is a sharp pain in the area. Depending on the severity, your toothache could signify a developed dental issue, like a cavity, that needs to be addressed immediately before the infection spreads. Sharp discomfort most commonly is an abscessed tooth—a dangerous infection that may require a root canal or tooth extraction.
Type #2: Sensitivity
Tooth sensitivity is most commonly caused by cavities, which could point to the beginnings of an infection or even gum disease. If your sensitivity is severe or lingers for more than 30 seconds, you should consider it an emergency.
Type #3: Discoloration
Our teeth usually become discolored over time due to drinking beverages like coffee and tea. While this can be treated with teeth whitening methods, in some cases the tooth can change into a darker color like brown or grey. This could be a sign that the pulp within your tooth is weakened and infected, which will require emergency treatment.
Type #4: Swollen Glands or Gums
Inflammation of the gums or glands can become hazardous to both your teeth and other vital organs, such as the heart. Since bacteria from gum disease can enter the bloodstream and affect the overall body, your dentist will want to look out for these warnings before they become worse.
Type #5: Loose Teeth
Having teeth that can wiggle around could mean you either have gum disease or your bone tissue is weakened. You'll want your dentist to treat you right away, as treating it sooner rather than later can keep you from losing your teeth.
Type #6: Persistent Bad Breath or Taste in the Mouth
Whenever a tooth is infected, foul-smelling toxins emit from it, leading to a bad taste or smell in the mouth. If these symptoms persist even after brushing and using mouth rinses, you'll want your emergency dentist to check out the situation.
Your smile should never feel uncomfortable, so call your dentist if you notice any of these symptoms. And if you aren't sure if you have a dental emergency, call your dentist anyway because it's better to be safe than sorry!
About the Practice
At Hanover Road Dental Health, we offer high-quality and family-friendly dental services for all ages. We're proud to offer same-day emergency appointments, so you never have to wait to see us while you're in pain. If you want to know more about the different types of tooth pain, visit our website or call us at (603) 643-4362.