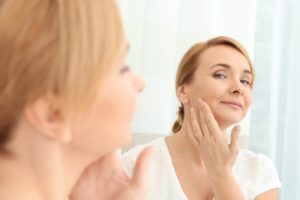 Has your face swollen up a bit? At first, it might not seem like a big deal; you could just blame the weather or something you ate. But if your face is still swollen after a few days, it's much harder to dismiss – and for good reason! This usually means you have a medical problem on your hands that requires attention from a professional. However, you're not exactly sure where to turn for help. Should you make a beeline for the nearest emergency room, or you should visit an emergency dentist for facial swelling? Keep reading to find out!
Common Causes of Facial Swelling
There could be several reasons behind facial swelling, but the most common is infection. If your swelling is accompanied by mouth pain, then it might indicate a dental abscess. This is an infection on the roots of a tooth or the gums that, if left untreated, can worsen to the point of tooth loss! A salivary gland infection could also be to blame. Because salivary glands are located in the cheeks, swelling in that area could point to bacterial buildup. Another common culprit is a sinus infection.
Should You Go to the Dentist or the ER for Facial Swelling?
When figuring out where to go for treatment, you have to consider a few factors. For one, are you also experiencing any symptoms that could be life-threatening (such as trouble breathing or swallowing)? If so, then head to the closest ER right away. While they likely won't have a dentist on staff, they can at least address your immediate problem.
On the other hand, if your facial swelling and/or pain seem to be stemming primarily from your mouth, then you should call your emergency dentist as soon as you can.
What to Expect at an Emergency Dental Appointment
If you rarely visit your dentist outside of routine checkups and cleanings, you may be unsure about what to expect at an emergency dental appointment. Rest assured that their team has seen dental emergencies before and will do their utmost to minimize your stress and relieve your discomfort.
First, their team will check you in, help you complete any necessary paperwork, and escort you to the treatment room. Next, your dentist will ask you some questions about your symptoms, examine your mouth, and take X-rays. They'll use their findings to determine the root cause of your problem and begin forming a treatment plan. After going over all of the information with you and answering any questions you may have, your dentist will get to work on getting your smile back to normal.
Facial swelling can be strange and even scary, especially if you don't know why it's happening. No matter the cause of the issue, having a professional take a look is key. Use the above information to decide whether you should visit the ER or your dentist!
About the Practice
At Hanover Road Dental Health, our dentists are proud to provide fast emergency dental care in Lebanon, NH. They have experience treating all sorts of dental emergencies, including facial swelling, and strive to see emergency patients on the same day they call. If you need an emergency dentist for facials welling, contact our office at 603-643-4362.